Varsity Coaches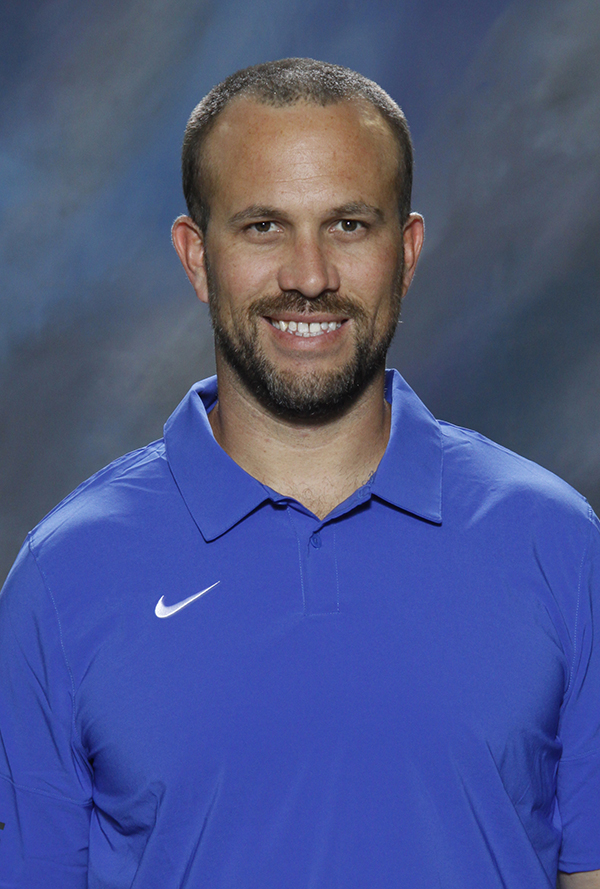 ANTHONY ROUZIER - Head Football Coach
Anthony Rouzier will serve as interim head coach of the Eagle football program. Coach Rouzier has coached at Santa Margarita for three seasons serving as the varsity linebacker coach and most recently as the Eagles' defensive coordinator. Anthony Rouzier comes to Santa Margarita Catholic High School from the Hamburg Huskies of the German Football League, where he was the interim Head Coach and Defensive Coordinator in 2017. For the end of the season's success, Rouzier was promoted and accepted the Head Coaching position. Rouzier was also the Defensive Coordinator for the U17 Hamburg State All-Star team, and worked with a recruiting service that helped European prospects earn Division 1 college scholarships.
Prior to Germany, Rouzier was a graduate assistant at his Alma Mater, the University of Massachusetts. He worked with the Defensive Backs in 2015 and the Linebackers in 2016. Rouzier coached the Outside Linebackers at Winston Salem State University in the spring of 2015. In 2014, Rouzier coached at Amherst Regional High School where he started as the Linebacker's coach and was promoted to Defensive Coordinator mid-season. Rouzier played at UConn in 2005, he was the first walk-on true freshman to start in the Division era of the school. He then transferred to UMass as a scholarship athlete, and was a part of two Conference Championships. He earned All-Academic All-Conference honors in 2007 & 2008. Rouzier married his wife Elwira in 2018. He holds JD and MBA degrees from FIU, and a Bachelor's Degree in Journalism from UMass. He is the co-creator of a children's book and non-profit that promotes health and wellness.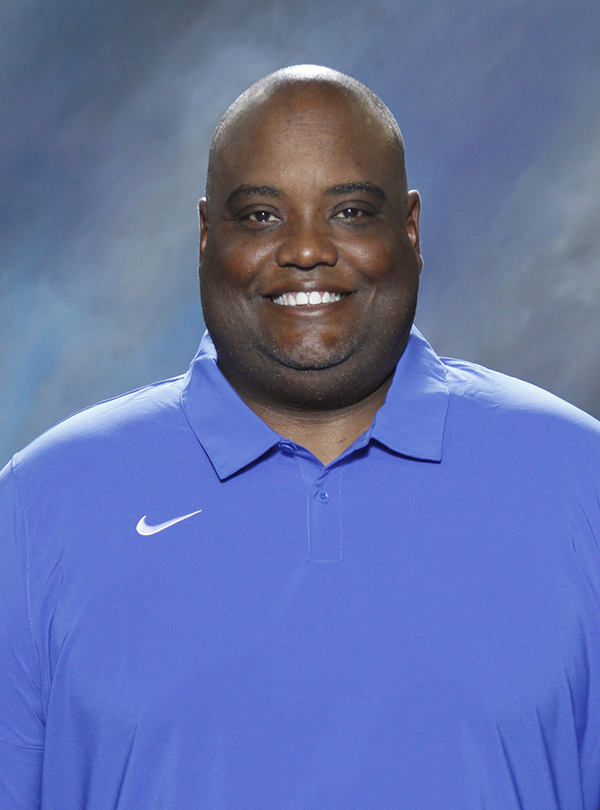 SEAN EMBREE - Assistant Head Coach/Offensive Coordinator
Sean Embree arrived at Santa Margarita in 2017 and he will be entering his 4th season with the SM football program and has been elevated to Offensive Coordinator/ Assistant Head Coach by Coach Rouzier. Embree brings 27 years of coaching experience, which includes coaching at the high school, college and professional levels. Embree's high school coaching career includes Boulder, JKE Mullen Catholic and Fairview. As offensive coordinator for these schools, Embree has compiled an average of 48 points per game and 400+ yards of total offense. More importantly, Embree, collected 1 state championship and 2 runner-ups. At the collegiate level Embree coached at Harper Junior College and Butler University where he was a Special Teams Coordinator in addition to being pass game coordinators at both schools. Butler University set a NCAA record under Embree's tutelage for most kick-off returns in a season and average yards per return. Embree went on to volunteer alongside his brother Jon at the University of Colorado where Jon was the Head Football Coach. It was there where Embree worked closely with offensive coordinator, Eric Bienemy.
At the professional level, Embree led the Serbian National Team for 2 seasons, bringing them from the unranked and unknown, to a ranking of 9th in the world by the time he left. As Head Coach, operating as the Defensive Coordinator for the National Team and the CEFL Champions Beograd Vukovi Wolves, Embree compiled a spectacular record of 52-3 (97%), capturing 4 championships, and most significantly, winning the one and only European Cup for the Serbian National team! Embree was named Coach of the Year twice and was inducted into the TDEU Hall Fame in 2016.
In total games as a player and a coach, Embree has amassed a record of 270 wins and only 51 losses. A native of Colorado, Coach Embree attended Cherry Creek HS, where he was an All-State Tight End and loss 1 game in the 4 years he played. Embree was also a 3 year letterman in Track and Basketball. Embree later went on to attend Bridgeton Academy Prep school in Maine. While there, Embree helped lead the Wolverines to a 10-1 football championship where he started at Tight End and Strong Safety, earning the title of MVP of the team and co-MVP of the league. Embree then went on to play for the University of Colorado and was a three year letterman, helping the Buffs win 3 straight Conference titles and 1 National Championship! Embree's knowledge of the game comes from a long history of connecting with successful programs and coaches- including Bill McCartney, Gary Kubiak, Mike and Kyle Shanahan, Frank Bush, Ronnie Bradford, Greg Brown, Eric Bienemy, Karl Dorrell and John Pagano.
In addition, Embree has a great football blood line, as his father, John, played 4 seasons for the Denver Broncos. Sean's brother, Jon, who played for the Los Angeles Rams for 2 seasons, is currently the Assistant Head Coach and Tight Ends coach for the San Francisco 49ers. Sean's nephew, Taylor, is also an assistant coach for the Colorado Buffaloes and was a great WR for UCLA. Coach Embree's other nephew is an assistant coach for the World Champion Kansas City Chiefs. Embree and his wife Danielle have 2 children, daughter Tea and son Sean Jr.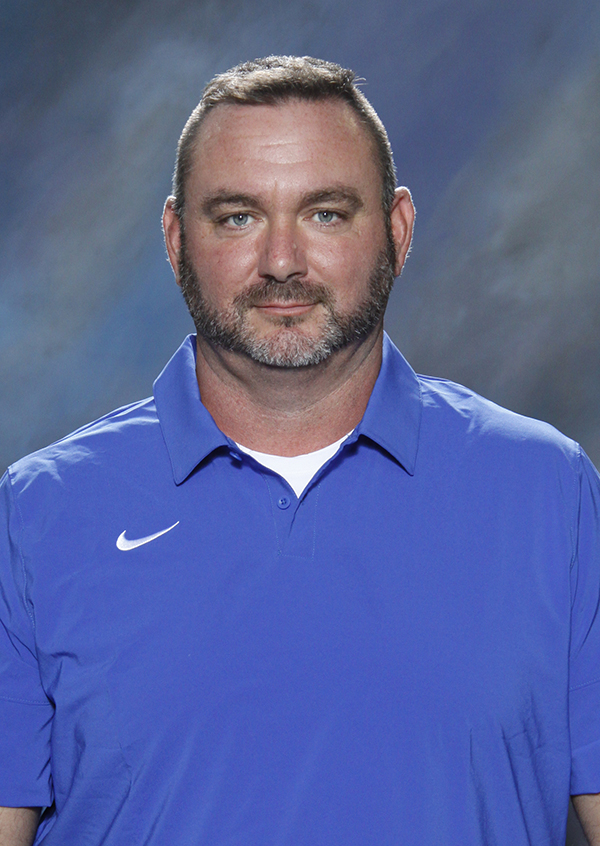 TIM HOLT - Offensive Line
Coach Holt Coach Holt enters his 25th year as coach having made stops at NCAA Division 2: Southern Connecticut State University, American International College, Stonehill College NCAA Division 1 FCS: Lehigh University, Cornell University, Stetson University NFL: Tampa Bay Buccaneers, Chicago Bears, Oakland Raiders,High School: Santa Margarita. He will coach the Eagles offensive line. Under Holt's tutelage, the Raiders offensive line proved stout, ranking first in the league at protecting the quarterback, allowing just 18 sacks on the year in 2016. The offensive unit ranked near the top of the league in 2016, finishing sixth in the NFL in yards per game (373.3), sixth in rushing yards per game (120.1) and seventh in points per game (26.0). The offensive line saw three members selected to the Pro Bowl as C Rodney Hudson, G/T Kelechi Osemele and T Donald Penn were all named to annual all-star game. Osemele, in his first year with the Silver and Black after signing as an unrestricted free agent in the offseason, also earned his first career All-Pro selection. Hudson and Penn were additionally named to the Pro Football Writers of America's All-AFC Team and Osemele to the Pro Football Writers of America's All-NFL Team. In 2015, his first season with the Raiders, Holt helped guide an exceptional offensive line that gave up just 33 sacks on the year, tied for 11th fewest in the league. The Raiders' offensive line did not allow a sack in three games and held opponents to two sacks or less in 10 games. Behind the line, QB Derek Carr completed 350 passes for 3,987 yards with 32 touchdowns, all career highs. The line paved the way for RB Latavius Murray to surpass 1,000 rushing yards for the first time in his career, making him the first Raider to do so since 2010. In total, four offensive players earned Pro Bowl nods (Carr, Murray, WR Amari Cooper and FB Marcel Reece).
Holt was named the offensive line coach and run game coordinator at Stetson in 2014 after coaching the line for the Chicago Bears in 2012.. His line helped RB Matt Forte eclipse the 1,000-yard mark for the third time in his career.
Prior to joining the Bears, Holt spent three years with the Tampa Bay Buccaneers as an offensive assistant (2009) and assistant offensive line coach (2010-11). He helped improve the Buccaneers' offense to 20th in the league in scoring in 2010 after the team ranked 30th the previous season. In his final two years with the Bucs, the team's offensive line paved the way for the rushing attack to average 4.5 rushing yards per carry, seventh best in the NFL. While with Tampa Bay, Holt helped current Raider Penn to a Pro Bowl selection in 2010.
Holt spent 14 years coaching at the collegiate level before breaking into the professional ranks, including a one-year stint at Stonehill College (2008) as the offensive line coach/run game coordinator. Holt spent four years at his alma mater, Division II Southern Connecticut State, from 2004-07, where he worked with offensive line before coaching the running backs. Prior to returning to Southern Connecticut State, Holt was the offensive coordinator/offensive line coach at American International from 2001-03. Holt began his coaching career at Southern Connecticut State as a graduate assistant from 1995-96, where he worked primarily with the tight ends and offensive line. He spent the next two years at Lehigh (1997-98) working with the tight ends and offensive line and had a stint at Cornell (1999-2000) as the tight ends/assistant offensive line coach and then as the running backs coach.
A native of Dighton, Mass, Holt was a three-year letterman in four seasons (1991- 94) as an offensive lineman at Southern Connecticut State and helped the school to six-win seasons in his first two years. Holt and his wife, Bridget, have four daughters: Madailein, Cailin, Aislinn and Tegwyn.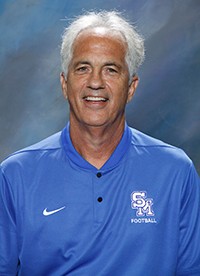 BOB CARSKIE - Running Backs
Coach Bob Carskie comes to Santa Margarita with 40 years of coaching experience, including 14 years as a head high school coach and 10 years in the Division One college ranks. As a college coach, Carskie worked under Barry Alvarez at the University of Wisconsin and Howard Schnellenberger at the University of Louisville. While coaching at Louisville, they went on to win the 1993 Liberty Bowl championship. From 1994 to 2000 Carskie was the Director of Football Operations at Iowa State. During his tenure at Iowa State, Carskie headed up the recruiting process for the Cyclones including former NFL player Reggie Hayward. In 1985 Carskie served as the head coach at Archbishop Weber High School making appearances in the 1985 Chicago Catholic League playoffs and the 1988 Illinois State playoffs. Most recently, Bob was the head coach at both Boulder and Centaurus high school in Colorado. Carskie was honored as the Boulder Valley Coach of the Year in both 2000 and 2015.
Bob began his coaching career at Gordon Tech HS as an assistant coach where they won the 1980 Illinois 6A State Championship. They also won the 1982 Chicago Prep Bowl Championship. In 2002, Coach Carskie was inducted in the Gordon Tech Hall of Fame at Holy Name Cathedral in Chicago. A 1975 graduate of Missouri Valley College, with a bachelor's degree in in physical education, Carskie was the starting Tight End for the Vikings in 1974 helping lead the Vikings to a berth in the NAIA National Championship game. Carskie also holds a master's degree in education and administration from the University of Wisconsin-Madison. Bob Carskie has two children Samantha and David. Samantha a graduate of Colorado State University, is the Literacy Curriculum Specialist for PEARSON. David a graduate of the University of Colorado, is currently the tight ends coach at Puget Sound University in Tacoma, Washington.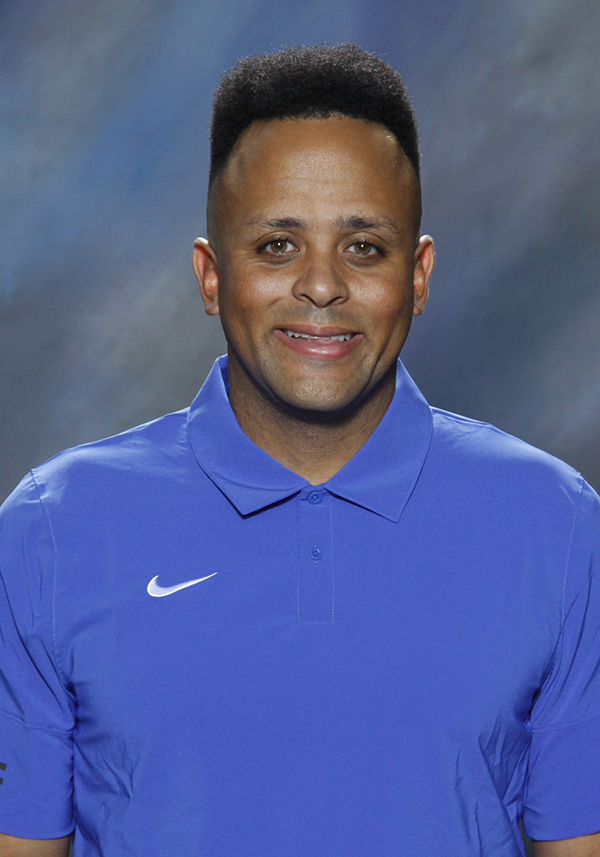 COREY OVERTON - Cornerbacks & Director of Football Operations
Coach Overton is a graduate of St. Ambrose University in Davenport, Iowa. At St. Ambrose, Coach Overton played cornerback playing a key role in the nation's #2 pass defense where he was named First Team All- Conference and an NAIA All-American game participant. Furthermore, at St. Ambrose, Coach Overton was part of an undefeated regular season (2006) team later to be ranked #3 in the nation. After College Coach Overton held coaching positions at Cal Fullerton Junior College and Mater Dei, helping the Monarchs finish 2nd in back to back years.
Additionally, Corey holds the position of Co-Admissions Director / Director of Football Operations in his first year after 7 years as an Assistant Principal and Vice President at St. Junipero Serra Catholic in Rancho Santa Margarita. A native of Davenport, Iowa, Overton received his undergraduate degrees in Kinesiology and Exercise Science in 2008 and Physical Education Teaching and Coaching in 2010 from St. Ambrose University. In addition, Overton received his graduate degree in education from Loyola Marymount in 2016. Overton and his wife Kylie have two children C.J (3 ) and Kenzie (1).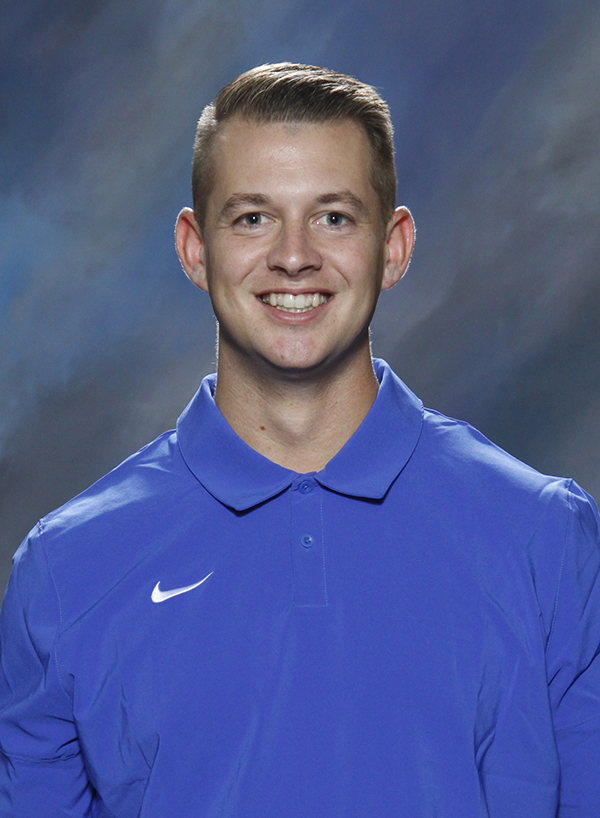 KENNITH MCMILLAN - Tight Ends
Kenny McMillan joins the Eagles family entering the 2020 season as the Tight Ends Coach. He has spent the last two seasons as the Fullbacks and Tight Ends Coach at Cal Poly under Head Coach Tim Walsh. While at Cal Poly, McMillan coached fullback Joe Protheroe through a record-breaking rushing year of 1,810 yards in 2018. Protheroe was a 2018 Walter Payton Award finalist and First Team All-American. In 2019, McMillan coached another 1,000+ yard rusher, Duy Tran-Sampson, who was also a Big-Sky All-Conference player, as well as being placed on the Sophomore All-American Team. Prior to being hired as a full-time coach for the Mustangs, McMillan was an undergraduate assistant all 5 years as a Cal Poly student. He worked his way up from being filmer to video coordinator and on to bigger rolls such as Offensive Quality Control and sideline play signaler.
Before going to Cal Poly, Kenny was a Wide Receiver at Serra High School in San Mateo under Head Coach Patrick Walsh. Kenny was raised by Bobby and Julie McMillan and has one older brother (Sean McMillan) who is the Director of Baseball Operation's at Santa Clara University.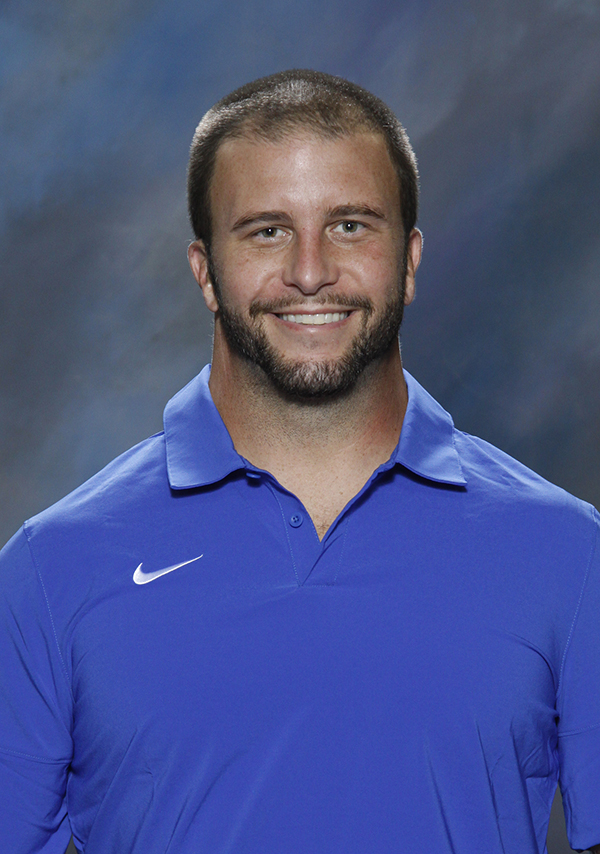 JAKE FEY - Defensive Coordinator/Safeties
Coach Fey graduated from Orange Lutheran High School in 2007. A 3x varsity starter, and a CIF (2004, 2006) and State (2006) Champion. He was 1st Team All Trinity League as well as the leading tackler during his 2006 season.
Coach Fey graduated from Chapman University in 2011, where he was a four year starter and two time captain. He was awarded Defensive Player of the Year in 2010.
Coach Fey coached Varsity Fullbacks/Safeties at Orange Lutheran in 2011. He went on to become the Defensive Coordinator at Canyon High School in 2013, where he helped lead them to the playoffs for the first time in five years. In 2014, Coach Fey became the Defensive Coordinator at Rancho Christian High School for five years. He led Rancho to four consecutive league championships, 5 consecutive playoff appearances, and a CIF, Regional, and State Championship in 2016. Coach Fey joins the Santa Margarita family along with his wife, Sacha, and their 8 month old son Cameron.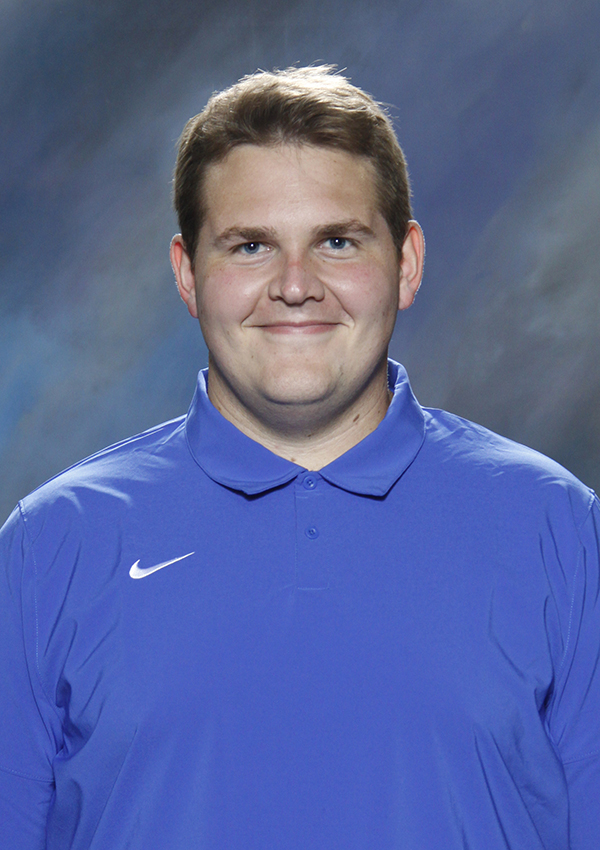 RILEY SORENSON '13 - Offensive Line
Sorenson returns to his alma mater for his first season coaching in 2020. At SM, he was a three-year starter for the Eagles. As a sophomore he was named All-State and to the All-State SuperSoph Team. As a junior he was named MaxPrep All-American, All-State, All-Orange County, All-CIF Southern Section and All-Trinity League first team and helped SMCHS to a California Division I State Championship. As a senior he was named All-CIF Southern Section, All-Orange County and All-Trinity League first team.
Sorenson then went on to play at Washington State University where a three-year starter was and featured in 38 games as a Cougar. During his time in Pullman, he was named the PAC-12 Sportsmanship Award Winner (2015), ALL PAC-12 Team Football (2015, 2016), Capital One Orange Bowl FWAA Courage Award Nominee (2016), Remington Award Watch List (2015, 2016), and Seattle Sports Awards Wayne Gillinger Inspiration Award (2016).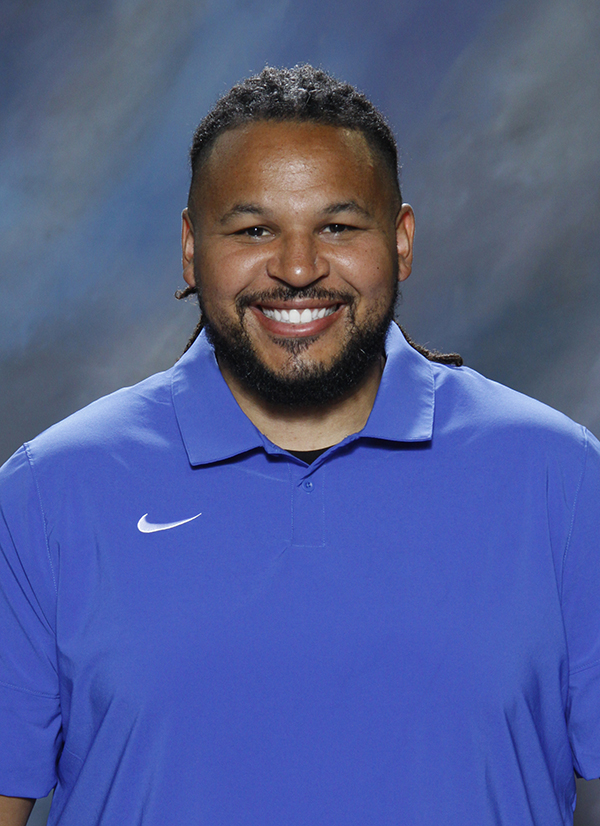 DAMIAN HOLLEY - Director of Football Strength & Conditioning
Damian Holley is a graduate of California State University Fullerton, where he earned his Bachelor of Science in Athletic Training in 2016. After graduating Cal State Fullerton, he became the Head Athletic Trainer and Director of Performance at S.T.A.R.S. (Sports Training and Rehabilitation Services). Damian has overseen the training and development of a multitude of collegiate athletes from all over the country as they prepare for the NFL combine each year. He has also had the privilege to work with some of the top NFL athletes in the country, JuJu Smith-Schuster (Steelers), Dalton Risner (Denver Broncos) and Adoree' Jackson (Tennessee Titans) to name a few. Damian is a Precision nutrition level 1 coach, a member of the National Strength and Conditioning Association and B.O.C Certified athletic trainer. He currently resides in Corona, California.